Natures treasure.
amazonas machu picchu guacamole colombia anaconda cape hoorn djungle adventure beach latino tango chile salsa gold
From the ruins of the Aztecs, through mesmerizing desert landscapes of Chile, to the white sand beaches and rich biodiversity of the mighty Amazon – South America offers a colorful potpourri of everything. Enjoy the variety of South American rhythms and taste the individuality of each destination.
Adventure. Culture. Relaxation. South America offers the same diversity as you would expect in your dreams. Discover the pure greatness of the Andes, antique certifications of high cultures or even the traditional way of life of today's indigenous people. There are proud deserts, amazing waterfalls, rich rainforests and beautiful beaches. All this is served in South America.
Breathtaking Latin America
Get captive by the whitewashed wilderness of Patagonia through the sun pampered Maya ruins of Mexico.
Latin America is home of the most colorful landscapes and its incredibly vibrant cities and beautiful beaches. If you want to explore the world famous ruins of Inca city Machu Picchu or just relaxing on the beach of Costa Rica – freedom is limitless!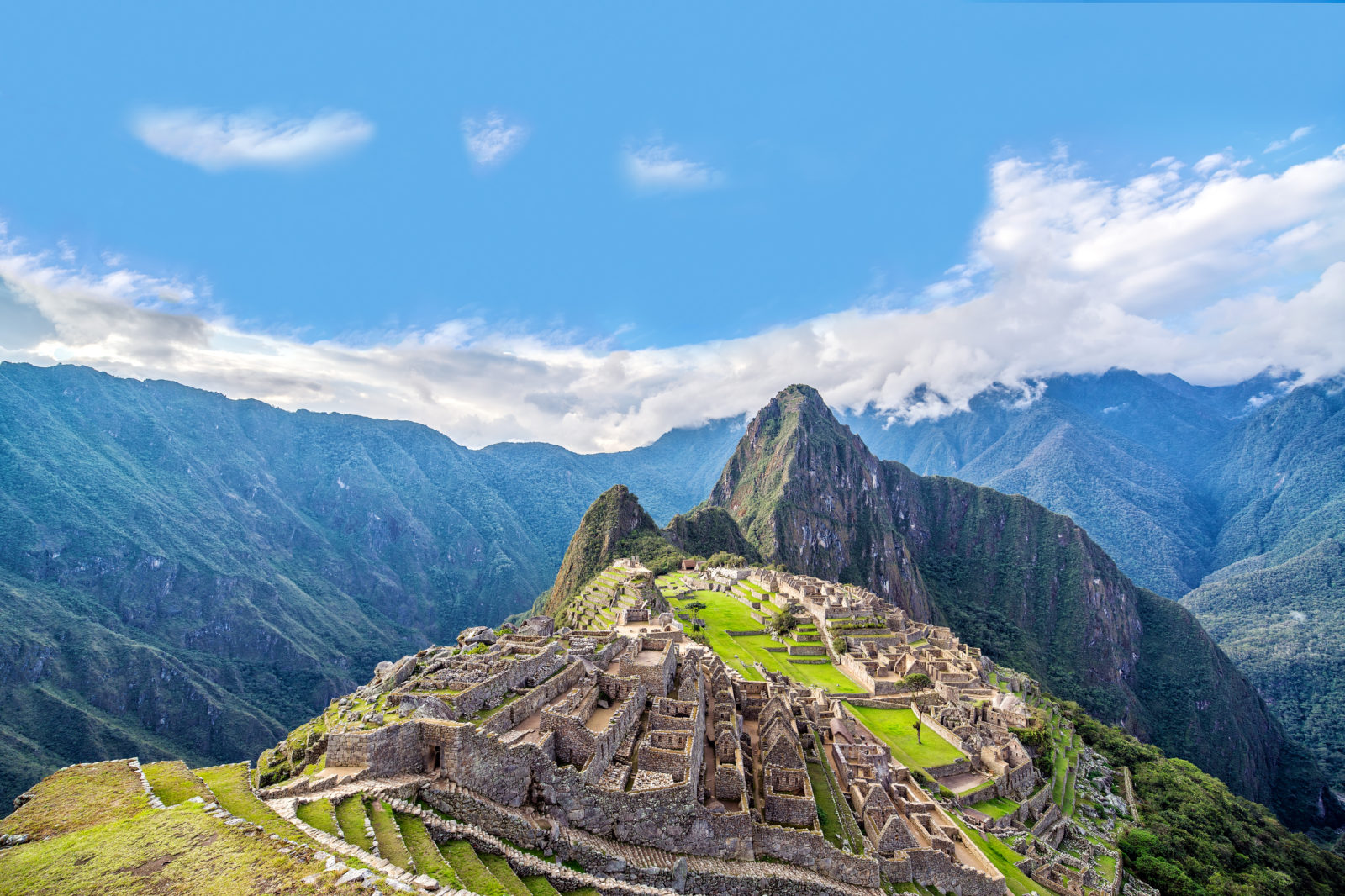 Travel to the end of the world
Spot the mythical, most remote islands of the world. Get into the footsteps of a so far unexplored culture. And visit the world-famous mysterious Moai figures which have given a mystery to the world.
Hike through rocky landscapes and enjoy the absolute calmness and spirit atmosphere which Easter Islands have to offer.
Did you know, that in South America…
Kissed by sun

    Let the sunshine in.
Every day the same length? No problem in Costa Rica.
Due to its proximity to the equator, the sun rises and falls at the same time every day. And that 365 days a year.
Not only in Egypt

     But in South America.
Who would have thought that the largest pyramids on earth are not located in Egypt?
You can find them in Mexico. Incidentally, the Great Pyramid of Cholula is not only the largest pyramid in the world, but also the largest monument ever built on Earth.
Breathe in

    and enjoy.
The Amazon is the largest rainforest on earth.
Not only does it contain one fifth of the world's freshwater reserves, it produces about one third of our oxygen.